What We Make
Nintendo
Ben 10 Protector of Earth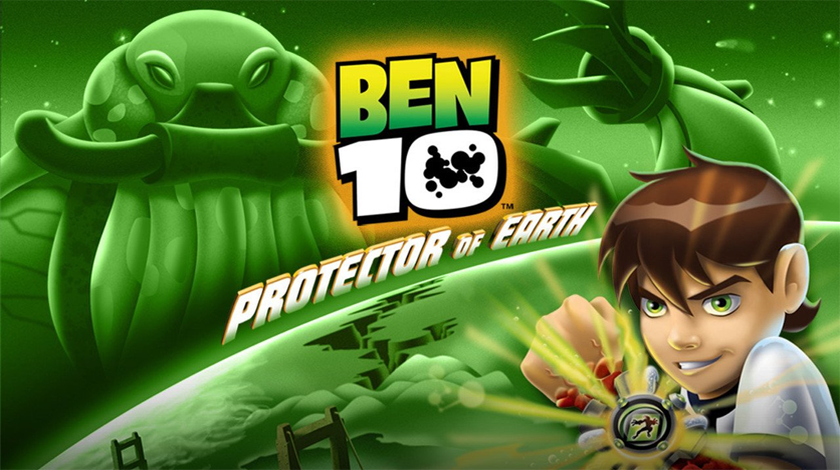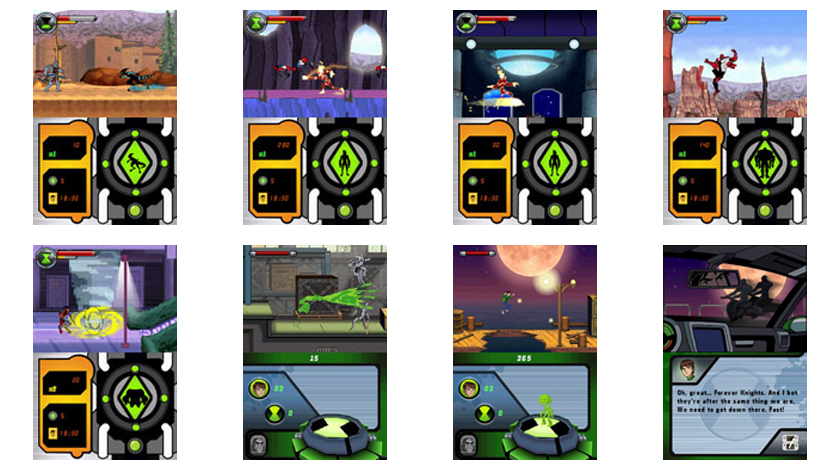 Our first adventure with Ben 10! Ben and his alien forms were a game designer's delight, providing the player with plenty of action variety!
An inter-dimensional crisis threatens Earth and Ben Tennyson has had his alien powers stolen. As Ben and his family set out to recapture the source of his abilities, they encounter otherworldly armies and uncover plans to suck Earth into the Null Void. Join the Tennyson's adventure across the United States to recover the lost pieces of the Omnitrix and battle to save the world through the game's diverse challenges, puzzles and skirmishes.
The web site you are accessing has experienced an unexpected error.
Please contact the website administrator.
The following information is meant for the website developer for debugging purposes.
Error Occurred While Processing Request
Variable PLATFORMTITLESLIST is undefined.
The error occurred in C:/inetpub/wwwroot/1stplayable.com/what-we-make/detail.cfm: line 172

170 : 									<!--- <cfif getAudience.title NEQ ""><li>Audience: <span>#getAudience.title#</span></li></cfif> --->
171 : 									<cfif audience NEQ ""><li>Audience: <span>#audience#</span></li></cfif>
172 : 									<cfif platformTitlesList NEQ ""><li>Platform: <span>#platformTitlesList#</span></li></cfif>
173 : 									<cfif clientName NEQ ""><li>Partner: <span>#clientName#</span></li></cfif>
174 : 									<!--- <li>Price: <span><cfif price NEQ "">#price#<cfelse>free</cfif></span></li> --->

---
Resources:
| | |
| --- | --- |
| Browser | CCBot/2.0 (https://commoncrawl.org/faq/) |
| Remote Address | 3.235.25.169 |
| Referrer | |
| Date/Time | 20-Apr-21 09:12 PM |
Stack Trace
at cfdetail2ecfm812312751.runPage(C:/inetpub/wwwroot/1stplayable.com/what-we-make/detail.cfm:172)


coldfusion.runtime.UndefinedVariableException: Variable PLATFORMTITLESLIST is undefined.
	at coldfusion.runtime.CfJspPage._get(CfJspPage.java:455)
	at coldfusion.runtime.CfJspPage._get(CfJspPage.java:421)
	at coldfusion.runtime.CfJspPage._get(CfJspPage.java:400)
	at coldfusion.runtime.CfJspPage._autoscalarize(CfJspPage.java:2062)
	at cfdetail2ecfm812312751.runPage(C:\inetpub\wwwroot\1stplayable.com\what-we-make\detail.cfm:172)
	at coldfusion.runtime.CfJspPage.invoke(CfJspPage.java:262)
	at coldfusion.tagext.lang.IncludeTag.handlePageInvoke(IncludeTag.java:735)
	at coldfusion.tagext.lang.IncludeTag.doStartTag(IncludeTag.java:565)
	at coldfusion.filter.CfincludeFilter.invoke(CfincludeFilter.java:65)
	at coldfusion.filter.ApplicationFilter.invoke(ApplicationFilter.java:597)
	at coldfusion.filter.RequestMonitorFilter.invoke(RequestMonitorFilter.java:43)
	at coldfusion.filter.MonitoringFilter.invoke(MonitoringFilter.java:40)
	at coldfusion.filter.PathFilter.invoke(PathFilter.java:162)
	at coldfusion.filter.IpFilter.invoke(IpFilter.java:45)
	at coldfusion.filter.ExceptionFilter.invoke(ExceptionFilter.java:96)
	at coldfusion.filter.BrowserDebugFilter.invoke(BrowserDebugFilter.java:78)
	at coldfusion.filter.ClientScopePersistenceFilter.invoke(ClientScopePersistenceFilter.java:28)
	at coldfusion.filter.BrowserFilter.invoke(BrowserFilter.java:38)
	at coldfusion.filter.NoCacheFilter.invoke(NoCacheFilter.java:60)
	at coldfusion.filter.GlobalsFilter.invoke(GlobalsFilter.java:38)
	at coldfusion.filter.DatasourceFilter.invoke(DatasourceFilter.java:22)
	at coldfusion.filter.CachingFilter.invoke(CachingFilter.java:62)
	at coldfusion.CfmServlet.service(CfmServlet.java:226)
	at coldfusion.bootstrap.BootstrapServlet.service(BootstrapServlet.java:311)
	at org.apache.catalina.core.ApplicationFilterChain.internalDoFilter(ApplicationFilterChain.java:231)
	at org.apache.catalina.core.ApplicationFilterChain.doFilter(ApplicationFilterChain.java:166)
	at coldfusion.monitor.event.MonitoringServletFilter.doFilter(MonitoringServletFilter.java:46)
	at coldfusion.bootstrap.BootstrapFilter.doFilter(BootstrapFilter.java:47)
	at org.apache.catalina.core.ApplicationFilterChain.internalDoFilter(ApplicationFilterChain.java:193)
	at org.apache.catalina.core.ApplicationFilterChain.doFilter(ApplicationFilterChain.java:166)
	at org.apache.tomcat.websocket.server.WsFilter.doFilter(WsFilter.java:53)
	at org.apache.catalina.core.ApplicationFilterChain.internalDoFilter(ApplicationFilterChain.java:193)
	at org.apache.catalina.core.ApplicationFilterChain.doFilter(ApplicationFilterChain.java:166)
	at org.apache.catalina.core.StandardWrapperValve.invoke(StandardWrapperValve.java:202)
	at org.apache.catalina.core.StandardContextValve.invoke(StandardContextValve.java:96)
	at org.apache.catalina.authenticator.AuthenticatorBase.invoke(AuthenticatorBase.java:490)
	at org.apache.catalina.core.StandardHostValve.invoke(StandardHostValve.java:139)
	at org.apache.catalina.valves.ErrorReportValve.invoke(ErrorReportValve.java:92)
	at org.apache.catalina.core.StandardEngineValve.invoke(StandardEngineValve.java:74)
	at org.apache.catalina.connector.CoyoteAdapter.service(CoyoteAdapter.java:357)
	at org.apache.coyote.ajp.AjpProcessor.service(AjpProcessor.java:451)
	at org.apache.coyote.AbstractProcessorLight.process(AbstractProcessorLight.java:66)
	at org.apache.coyote.AbstractProtocol$ConnectionHandler.process(AbstractProtocol.java:853)
	at org.apache.tomcat.util.net.NioEndpoint$SocketProcessor.doRun(NioEndpoint.java:1587)
	at org.apache.tomcat.util.net.SocketProcessorBase.run(SocketProcessorBase.java:49)
	at java.base/java.util.concurrent.ThreadPoolExecutor.runWorker(ThreadPoolExecutor.java:1128)
	at java.base/java.util.concurrent.ThreadPoolExecutor$Worker.run(ThreadPoolExecutor.java:628)
	at org.apache.tomcat.util.threads.TaskThread$WrappingRunnable.run(TaskThread.java:61)
	at java.base/java.lang.Thread.run(Thread.java:834)